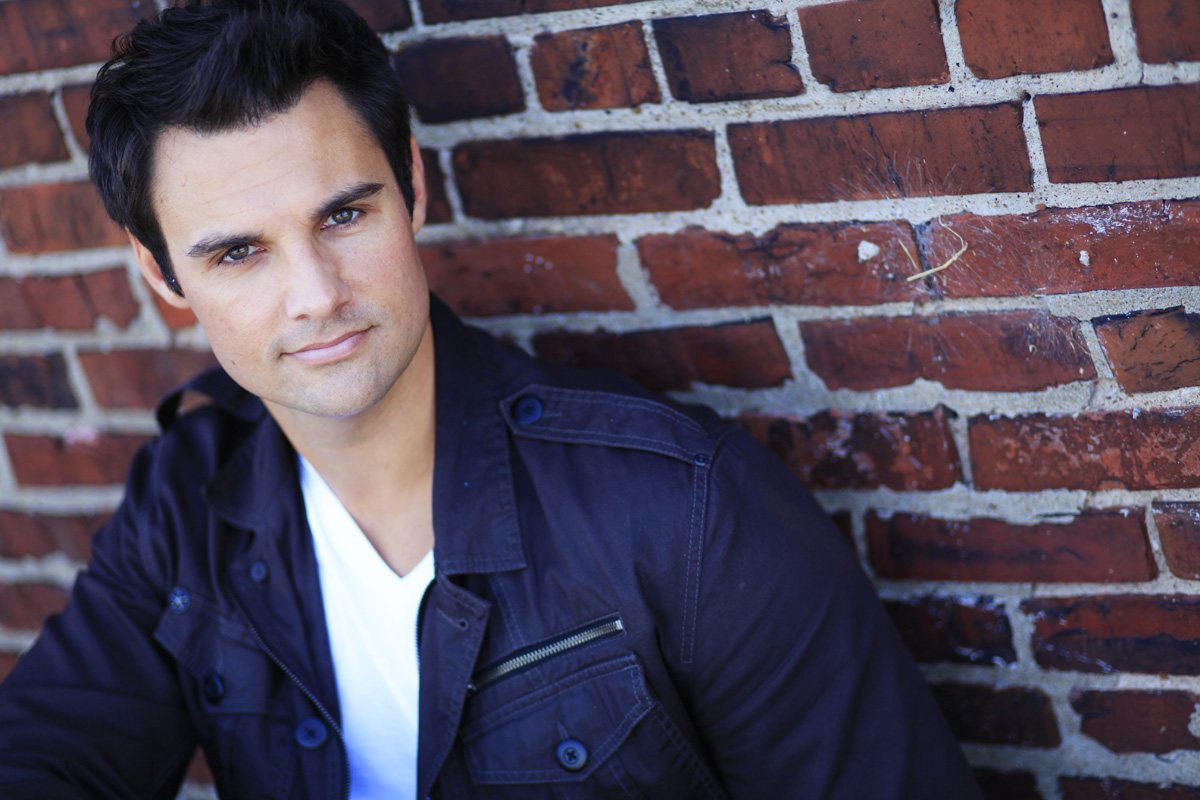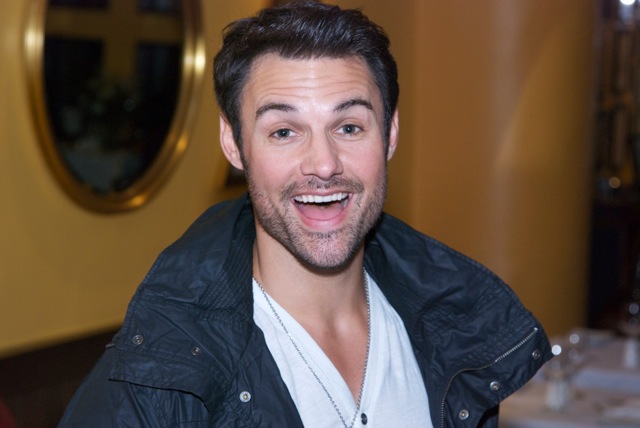 Now a 2017 emmy nominated story producer/writer for Amazon's tainted dreams
Born in Bowling Green, KY, BRANDON GOINS, has worked in the entertainment industry for over 15 years in a variety of capacities including actor, writer, stuntman, director, and producer. In Brandon's latest project, the now Emmy nominated series, Tainted Dreams, he works as both a cast member, story producer, and writer.
A member of both SAG/AFTRA and Actors's Equity, Brandon has been seen starring in the hit Off-Broadway production of My Big Gay Italian Wedding and the sequel, My Big Gay Italian Funeral in NYC. Fellow co-owner of THE USUAL BS PRODUCTIONS and two-time Emmy winning director/producer, Sonia Blangiardo directs both shows, and it was there Brandon and Sonia began their creative partnership as a writing/producing team and now have several projects in varying stages of production.
As an actor, Brandon has been seen in such films as What Happens in Vegas, The Final Level, and Death OnDemand and such TV shows as Golden Boy, Pandora's Box: Unleashing Evil, My Crazy Love, Scorned: Love Kills, Deadly Sins, All My Children, Momsters, One Life to Live, Bunk, Guiding Light, and Important Things with Demetri Martin.
During his time working on the CBS series, Golden Boy, Brandon was also allowed to write, direct, and produce a promo video for the show which allowed him to work with such talent as Divergent star, Theo James, Arrow and True Blood star, Kevin Alejandro, and Friends star, Bonnie Somerville.
media
"PANDORA'S BOX" SECRET KILLER/COVERUP CLIPS
"viral" the series trailer
my crazy love rom-com clip
SCORNED: DEADLY DOCTOR CLIP
momsters vice squad detective clip
after night tonight romantic clip
deadly sins: jodi arias-killer sex kitten shower clip
what happens in vegas clip
comedic it's ok, i'm an actor clip
FINAL LEVEL MARTIAL ARTS FIGHT SCENE CLIP
COMEDIC SOAP OPERA SPOOF CLIP
stunt experience/training reel
brandon goins
Television
Viral Teddy Vanwiner (Series Regular) Sonia Blangiardo
Tainted Dreams Dr. Jonathan Walker (Series Regular) Sonia Blangiardo
After Nine Tonight Will (Series Regular) Michael Weber
My Crazy Love Michael (Lead) Charlie Mysak
Scorned: Love Kills Dr. Pearl (Lead) Jason Fisher
Deadly Sins-Jodi Arias:Killer Sex Kitten Travis Alexander (Lead) Erik Weigel
Momsters Vice Detective (Day Player) Jason Fisher
Golden Boy Uniform #3 (Day Player) Jace Alexander
Bunk Non-Trademarked Superhero Man (Day Player) Bruce Leddy
Important Things w/ Demetri Martin Mr. Arms (Day Player) Scott Vincent
One Life To Live Paparazzi #1 (Day Player) Mary Ryan
The Talk Hunky Santa (Day Player) Andrea Levin
Guiding Light Jason (Day Player) Ellen Wheeler
All My Children Male Party Guest (Day Player) Fritz Brekeller
The Tyra Banks Show Undercover Actor (Day Player) Scot Titelbaum
All My Children Yacht Club Waiter (Day Player) Conal O'Brien
Film
The Haunted Michael/Steven/Stede (Lead) Shawn Anthony
What Happens In Vegas Wall St. Guy (Day Player) Tom Vaughn
Death On-Demand Brad Manley (Lead) Adam Matalon
The Final Level Sifu Christian Grant (Lead) Eddie Fernandez
Greatest Adventure of My Life Pvt. Sam Booker (Supporting) Dorian Walker
Blue & Gold Booster Gold (Lead) Chris Notarlie
Waking Moments Travis (Supporting) EJ Jacobs
Internet
It's OK, I'm an Actor Greg Outerback (Series Regular) Chris Ventura
Theatre
My Big Gay Italian Wedding Andrew Polinski(Lead) St.Luke's Theatre-Sonia Blangiardo
My Big Gay Italian Funeral Peter Pinnunziato/Ezio(Lead) St.Luke's Theatre-Sonia Blangiardo
Tit for Tat Donald (Lead) 13th St. Rep.Theatre-Sharon Wajswol
Ex*rcise This Leslie Adams (Supporting) HB Studios NYC-Rasa Kazlas
Red Tie Mafia Improv Comedy Performer Gotham Comedy Club NYC
Brooklyn Battle Royale Improv Comedy Performer Galapagos Theatre NYC
Move Over Mrs. Markham Henry Lodge (Supporting) Public Theatre of KY-Jackson Kesler
Smoke On The Mountain Rvrd Oglethorpe (Supporting) Capitol Arts Theatre, KY
Commercials
Conflicts Upon Request
Training
Meisner Technique William Esper Studios NYC William Esper
On Camera Acting I & II T.S. Schreiber Studios NYC Peter Miner
Advanced Improvisation H.B. Studios NYC Rasa Allen Kazlas
Acting for the Camera H.B. Studios NYC Karen Ludwig
Acting through Improv H.B. Studios NYC Rasa Allen Kazlas
Technique/Scene Study H.B. Studios NYC Rasa Allen Kazlas
Advanced Stunt Performer Intensive Hollywood Stunts NYC Bob Cotter
Improv 101 Upright Citizens Brigade NYC Doug Moe
*Alumnus of Western Kentucky University majoring in both Theatre & Marketing/Business Management
*Awarded the Rose Arrick Scholarship in Acting from H.B. Studios 2009/2010 Nominated and Voted on by Instructors and School Head
Stunt Experience and Training
Fighting for film, high falls, stair falls, wire work, repelling, car hits, burns, bulldogging, air ramps
Weapons/Firearms Training—handguns, assault rifles, historic firearms, knives, swords, rapiers, broadswords
Martial Arts—Tae Kwon Do, Jujitsu, Karate, Jeet Kun Do
Special Skills
Excellent Improviser Comedy/Drama
Trained Bartender(some flair)
Certified Lifeguard/Swim Instructor
Horseback Riding
Certified Scuba Diver
Works Well with Children/Animals
Dialect/VO Trained
Southern, British, Australian, Irish, Scottish, & Characters
Dance
Ballroom, Swing, Club, and Hip-Hop
Sports
Football,Basketball, Baseball, Tennis, Swimming, Diving, Snow Skiing, Water Skiing, Yoga, Jet Skiing,
Gymnastics, Rock Climbing, Cliff Diving, Snorkeling, Hiking, Weight Training, Long Distance Running